We are supporting INWED18
Posted on
On 23 June this year, International Women in Engineering Day 2018 (INWED18) is encouraging participants to show the world how they are 'raising the bar' in pursuit of more diversity in engineering. This global awareness campaign, coordinated by the Women's Engineering Society (WES), aims to increase the profile of women in engineering worldwide and focus attention on the amazing career opportunities available to girls in engineering and related industries.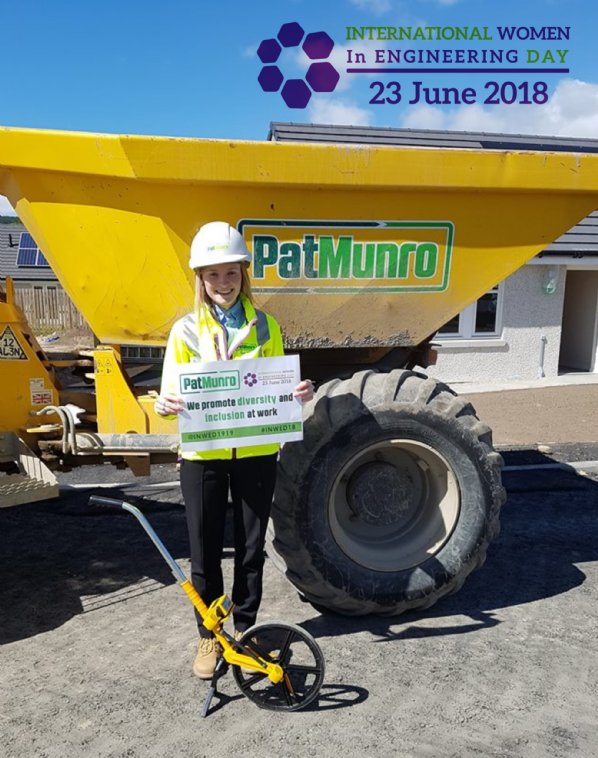 Emma (pictured above) has recently completed her Modern Apprenticeship in Quantity Surveying with Pat Munro and loves working in the civil engineering industry. She is about to progress onto a BSC in Quantity Surveying on a day release basis enabling her to combine more advanced structured learning with a growing experience base. This will enable her to develop critical skills and abilities to facilitate a long term, successful career within the civil engineering industry.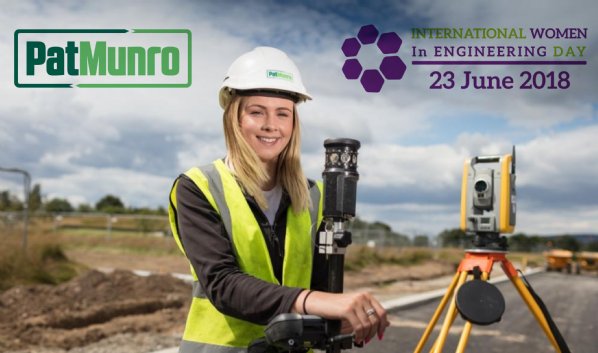 Lauren (pictured above) is presently in the midst of a graduate level apprenticeship in Civil Engineering, having successfully completed her Modern Apprenticeship with Pat Munro last summer.
Already having proved herself as a reliable member of team Pat Munro using her core skills in setting out and site supervision, Lauren has now chosen to concentrate her attention on a more specialist role as a Junior Estimator, which the business has been happy to support. This should also provide a clear pathway for future career development.
Pat Munro (Alness) Ltd is proud to offer support for women in engineering and related STEM careers, particularly for new entrants into the industry. We view diversity as one of the key enablers that helps our business to grow, and depends on having diverse talent with a range of backgrounds, skills and capabilities in the organisation.