Team Pat Munro reaches Highland Hospice Target
Posted on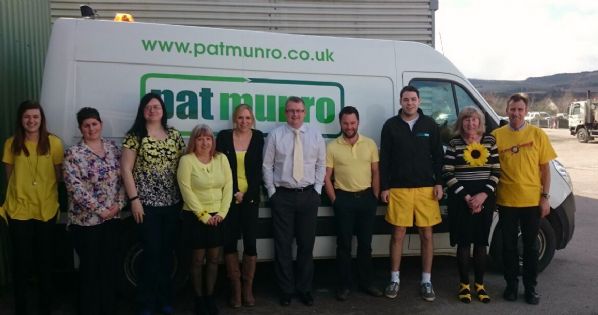 Over the past 10 months we have been supporting the Highland Hospice in their Project Build Appeal to redevelop the Hospice in Inverness. We set ourselves an ambitious target of £10,000 to be raised by the end of March 2015. Team Pat Munro have been striving hard throughout the year to reach this target. Our efforts have included numerous cake days where staff and families baked with excellent results, running events and the Munro challenge.
At the end of last week we completed our raising efforts with a Yellow Friday, including cakes and fancy dress. We are absolutely delighted to announce that not only have we exceeded our target, but we have doubled it to £20,000!!
Well done to all of team Pat Munro for all of your hard work and a massive thank you to everyone who has sponsored us - we couldn't have done this without your support! We would especially like to thank Ruth Macdonald, our Commercial & Estimating Assistant, who has kept everyone in the team motivated and has been at the forefront of the coordination.
We will be meeting up with representatives from Highland Hospice soon to handover our fundraising, so look out for more news and photographs to follow.